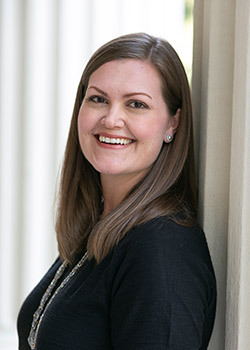 Hello there! I'm glad you're here.
I'm Meredith, but most people call me Mere. Though, let's be honest—the majority of my day is spent answering to the names mom, mama, mommy, or any variation thereof!
I'm a Southern girl, and currently make my home in Athens, GA (Go Dawgs!) where I live with my husband Aaron. I write about him sometimes (mostly with his permission). We met way back in the day in medical school where love blossomed in the library over long talks about muscle groups and the structure of the trigeminal nerve.
After a year, I decided I'd drop medical school but hold onto him. It's been about fifteen years since we said "I do," and our marriage is truly evidence of God's incredible power to sustain and redeem even the ugliest of our pain. It hasn't been easy, but by His grace we're still standing!
After we got married, I traded medical school for law school where I fell in love with legal research and my job as a public health attorney following graduation. Life was humming right along … 
… until God decided to really shake things up by moving us to California for an incredible 5 year adventure! During these years, we welcomed our 3 children in just over 3 years (yes, I'm as tired as you might imagine!). These miracle babies are further evidence of God's unceasing goodness and power, for they came to us after a heart wrenching season of infertility. Psalm 126:5 says, "Those who sow in tears shall reap with shouts of joy!" and I have experienced the truth of this verse firsthand. 
These days, we're happy to be back on the East coast with the rest of our extended family. I've traded my high heels and legal research for the never-dull stay-at-home mom life, and of course writing whenever I get the chance. Writing has been my lifelong passion, and it's a dream come true to chase after it now.
I've been writing in this space for a number of years, and in 2019, I joined the Encouragement for Today writing team with Proverbs 31 Ministries. It's an honor to write alongside such amazing women of faith! If you don't already subscribe to the daily devotions, you should :-).
As you read, I pray that my heart for you and my Savior shines through. It is my singular hope to write with transparency and authenticity, allowing God to use what He's done and doing through the peaks and valleys of my life to encourage you along your journey. May we both "grow in the grace and knowledge of our Lord and Savior Jesus Christ" (2 Peter 3:18 NIV).
To Him be the glory … now and forever!
Thanks for reading, friend. Come join me on Facebook and Instagram for more encouragement and community!
Check out my Proverbs 31 Ministries Devotions for more encouragement!